Automated goniometric reflectance spectrometer instrument for nasa's 2020 mars rover mission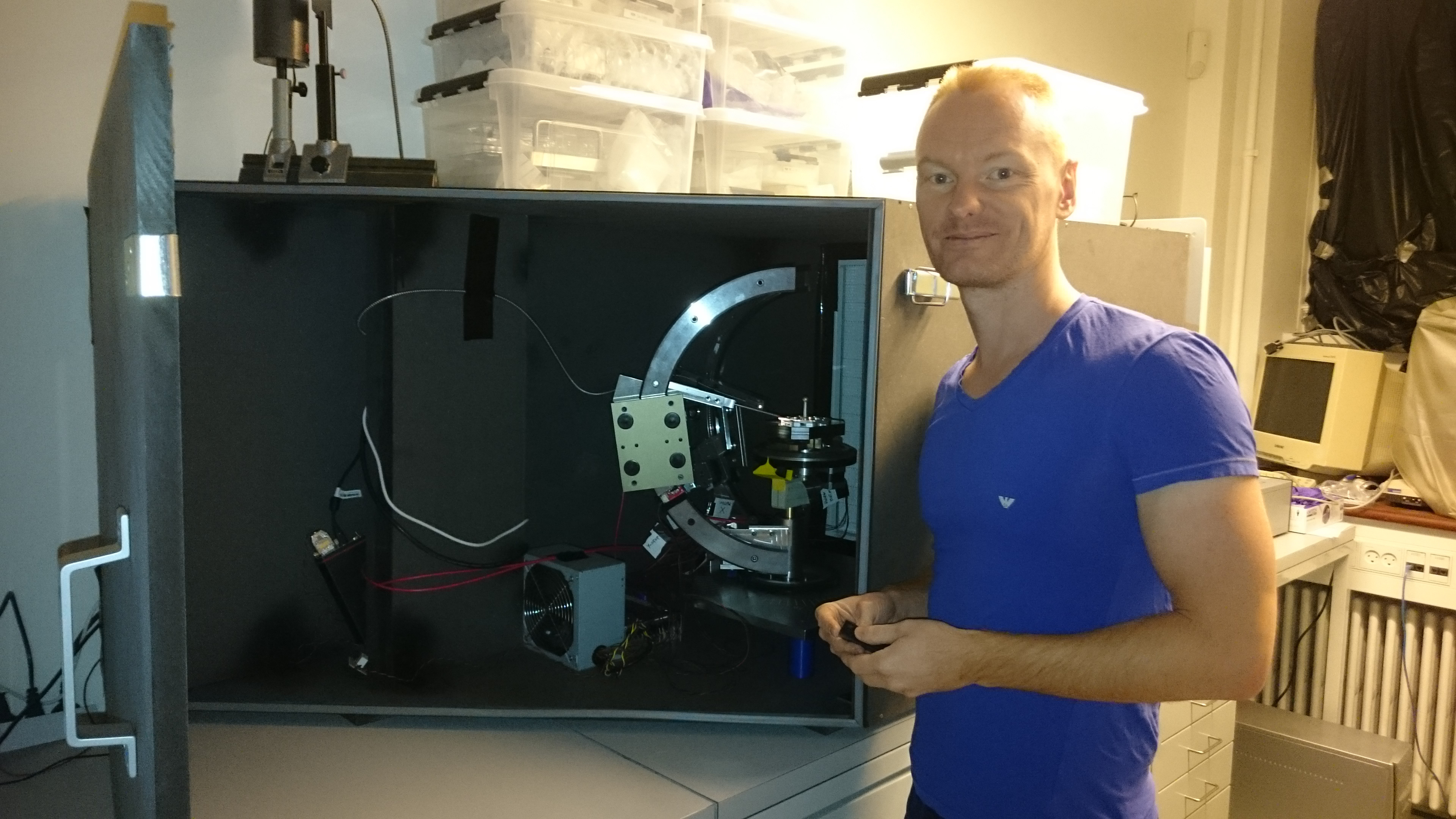 built 4 space exploration contributed with development of the hardware design and connectivity of the different hardware systems (computers and micro-processors etc).

we also developed the software for running the automated processes (arduino, g-code & python scripts) for being able to do fully automatized robotic measurements. 
This fully automatized setup is now being used in the laboratory for creating bi-directional datasets to color correct the mastcam-z camera science images on NASA´s 2020 mars rover mission.
these datasets will be used to build a reflectance reference algorithm, that is used for "deducting" the red dust in Mars´ atmosphere, from all science data and images taken on Mars with the mastcam-z Mars rover cameras.